KEPNERandFOURIE®
Root Cause Analysis
Providing a structured solution approach to seemingly unsolvable problems
To empower problem solving teams to use a systematic template-driven thinking approach to get the whole team to agree on the incident's root cause. The use of a common approach and language enables the team to find both the Technical and Root Cause more quickly, accurately and permanently. By adopting structured templates and applying the KEPNERandFOURIE processes the teams are assured of identifying the true root cause first time every time.
Teams are then well positioned to use this systematic and repeatable process in cooperation with the identified subject matter experts (SMEs) using information sources to restore critical services. Root Cause Analysis helps avoid unnecessary and expensive "Trial and Error" situations by employing a step-by-step critical thinking approach to identify, analyze, resolve and prevent incidents.
A tried and tested intuitive approach to find both the Technical and Root Cause. Situations are resolved quicker, more accurately and permanently within the time pressure parameters. Problem solvers are taught to employ a systematic approach with the correct information applied to recover service, solve problems and find solutions quickly and effectively. Typically this shortened process with templates and guided embedded questions give problem solvers the confidence to apply it on a daily basis. They know if they follow the process and ask the right questions from key SMEs; they will get to the right answer, no matter what.
We will work alongside your subject matter experts to collectively arrive at a mutually agreed solution and implementation plan that will resolve any set of issues or challenges. We will bring the process expertise and you will bring the content knowledge. Collaborating with you we design the best way to impart our proprietary skills to your staff. This could be for basic up to highly expert skill levels.
UPSKILLING
Key staff within your organisation will be upskilled in the use of the KEPNERandFOURIE® methodology. This suite of skills will enable them to identify the correct starting point for any incident and problem investigations. The KandF workshops are intended to develop staff members confidence in their newly acquired skills to manage incidents, problems and projects in their workplace. The results are measured in time, cost and quality metrics while skills are transfered via face-to-face interaction, online conferences and video streaming.
CONSULTING
KEPNERandFOURIE® has a group of highly experienced consultants and facilitators located in several major centres across the world. These consultants provide guidance and structure towards implementing the most effective internal adoption of the skills. This provides an added bonus by supplying in-house personnel to facilitate actual problem-solving sessions.​
COACHING
The quickest and most efficient and effective way to internalize the  KEPNERandFOURIE® skills is for one of our consultants to work alongside a key employee and providing coaching on the correct use of the skills. This would be applicable in Engineering, Production Maintenance, Incident and Problem Management as well as Project Management problem situations.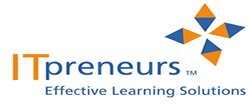 Testimonial
Finding Root Cause
Prior to our use of Kepner and Fourie CauseWise and SolutionWise, it took us from 2 weeks to several months to "turn around" a plan of action to improve our processes and prevent reoccurrence. That time has been reduced to less than one week on complex issues.  On non-complex issues, the turn-around time for "return to work" with the solution buy-in has been reduced from >12 hours to 1.5 hours.
KEPNERandFOURIE.
Bank House
81 St Jude's Rd
Englefield Green
Egham
TW20 0DF
United Kingdom
Phone (UK): +44 (0) 1784 439 955
Facsimile: +44 (0) 1784 434 221
Washington DC
Los Angeles
Sydney
Singapore
Shanghai
Vancouver
Rotterdam
Toronto
Istanbul
Johannesburg
London
Pune